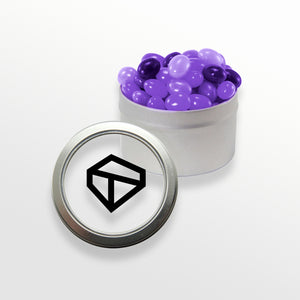 Tari Purple Jelly Beans
20,000
---
---
If purple is your favorite flavor, you'll love these jelly beans.
Approximately 5 ounces of jelly beans in a stylish metal tin. Packed and assembled in a facility adhering to strict COVID-19 safety precautions.
This item is currently shipping within 1-2 weeks.
---
Items require a tXTR payment sent via Tari Aurora and a shipping payment in USD, BTC or XMR. See more here.

Items are extremely limited and are NOT refundable. Prices & availability are subject to change at any time.